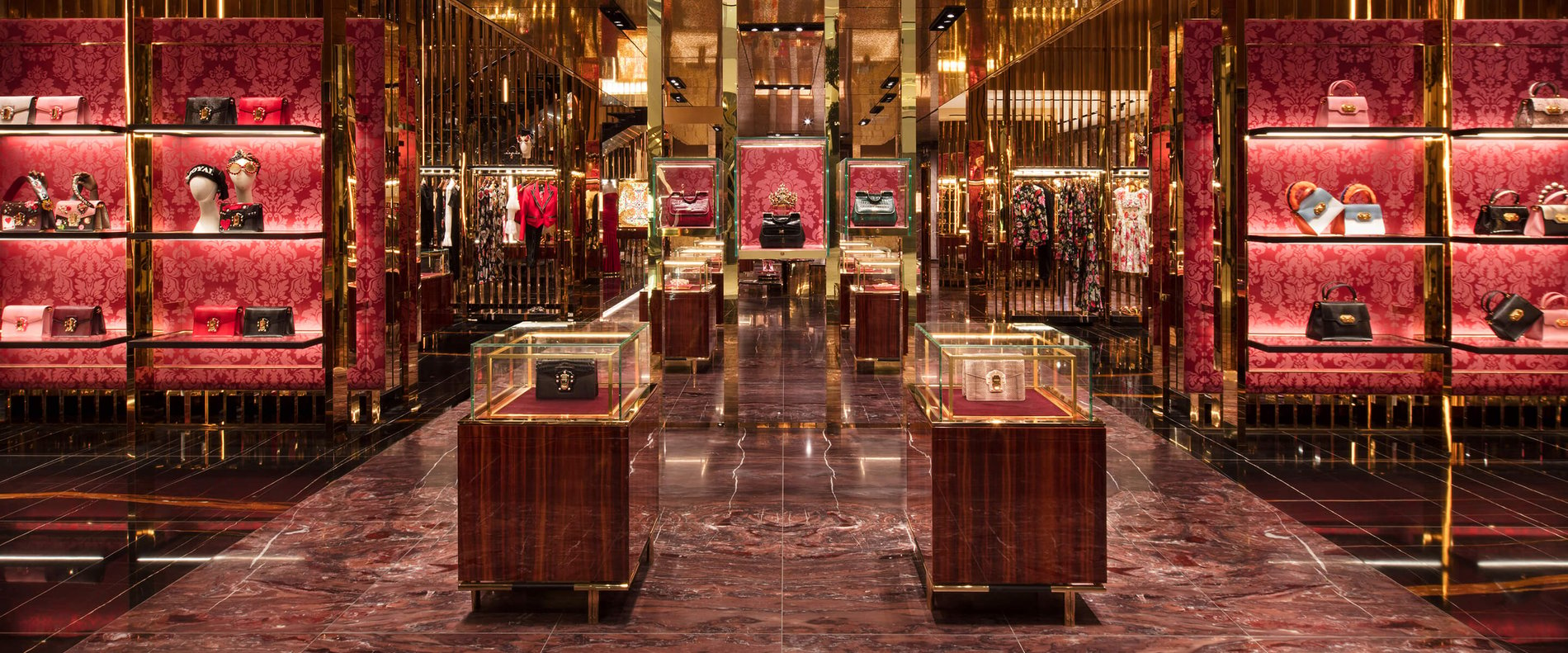 Dolce & Gabbana
Dubai The Dubai Mall
10:00

-

00:00

, All Week
Information
c/o The Dubai Mall - Unit BF6
United Arab Emirates
Get Directions
Opening Hours
Store Hours:
Day of the Week
Hours
Monday

10:00

-

00:00

Tuesday

10:00

-

00:00

Wednesday

10:00

-

00:00

Thursday

10:00

-

00:00

Friday

10:00

-

00:00

Saturday

10:00

-

00:00

Sunday

10:00

-

00:00
#DGREALPEOPLE

The character of Dubai told through the voices of Real People who embody the cosmopolitan spirit of the city that is home to the Dolce&Gabbana boutique at the Fashion Avenue Expansion of the Dubai Mall. Discover their stories and the characteristics that make this city so unique and inspiring.
JUNAYNAH

Junaynah is an artist and a creative entrepreneur. Her style is ever-evolving, just like Dubai. She loves the city's fresh and open-minded identity. Dubai's rich history is her source of inspiration. Her biggest aspiration is to become a symbol that anything is possible.

NNAMDI

Nnamdi is a DJ and music producer. He loves his profession because he gets to have fun and to see people enjoying his music. He chose to stay in Dubai because of its lively identity, which is one of the most essential influences for his work.

ZEINAB

Zeinab is a biologist, fashion and beauty influencer and a seasoned professional in the pharmaceutical industry. She loves her work because of its continuous evolution and limitless effort to keep up with today's health challenges. She was not born in Dubai but she loves the city, particularly the skyline from Burj Khalifa to Burj al-Arab.

KARIM

Karim is a skateboarder who finds Dubai perfect for his passion because of its ever-evolving architecture. He loves the freedom of expression he gets while skateboarding. For those visiting the city for the first time, he recommends the skate park by the beach, where different cultures and the city's vibe combine.

REHAB

Rehab is an architect and a mother. Born in Cairo, she chose to work and start a family in Dubai because of the opportunities the city offers. She loves creativity and is particularly fond of the elegant combination of metallic silver, gold and marble used in the décor of the Dolce&Gabbana boutique at the Fashion Avenue Expansion of the Dubai Mall.
About Dolce & Gabbana Dubai The Dubai Mall
Located on the Fashion Avenue Expansion of the Dubai Mall, the imposing marble veneer of the Dolce&Gabbana boutique reveals a splendid sheen when the gilded interior panels are illuminated at sunset. The boutique occupies three floors, which perfectly match the Dolce&Gabbana spirit with the dream-like atmosphere and warm colors of the Middle East. The interiors of the boutique harmoniously combine the marbles and onyx that characterize the floors and walls, alternating with prized damask fabrics in red and gold by Bevilacqua, the historic and prestigious Venetian textile manufacturer.
dolcegabbana.com