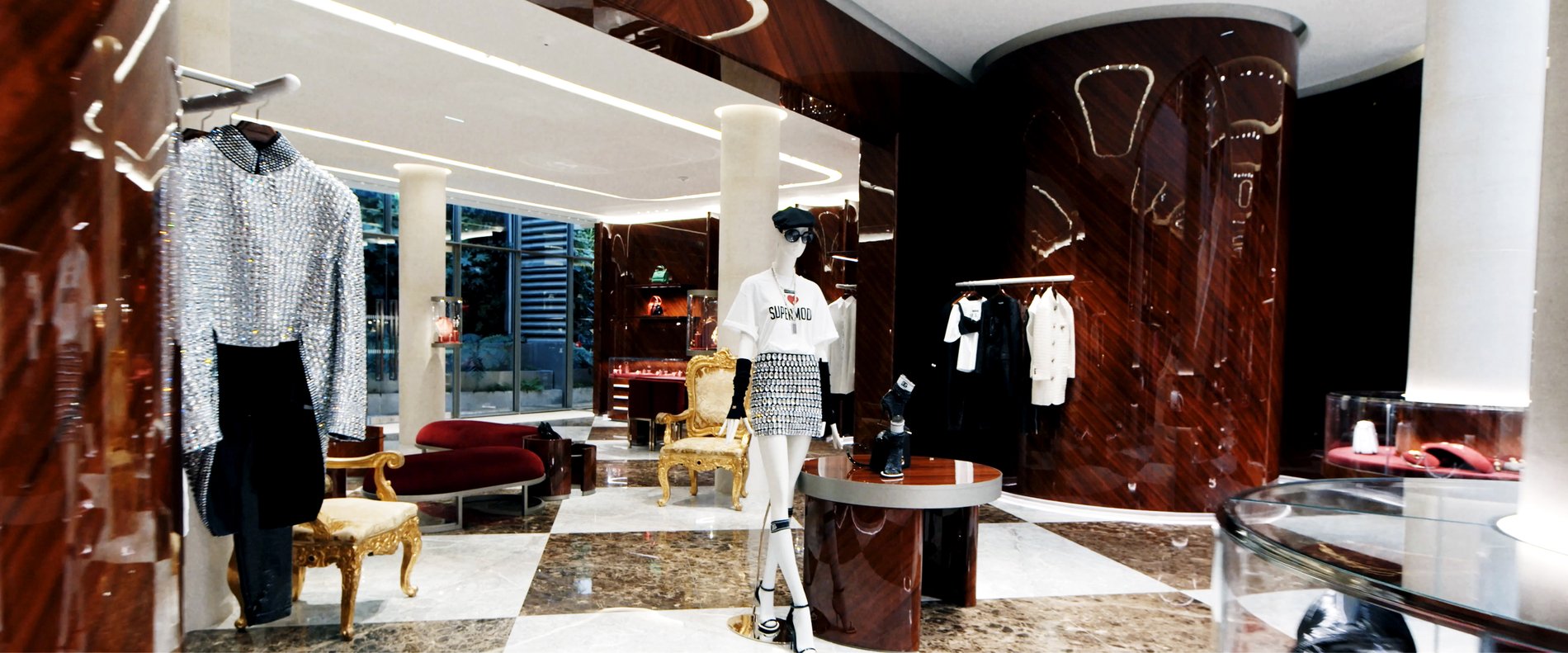 Dolce & Gabbana
Parigi 54 Avenue Montaigne
11:00

-

19:00

, All Week
Information
France
E-mail Us
Get Directions
Opening Hours
Store Hours:
Day of the Week
Hours
Monday

11:00

-

19:00

Tuesday

11:00

-

19:00

Wednesday

11:00

-

19:00

Thursday

11:00

-

19:00

Friday

11:00

-

19:00

Saturday

11:00

-

19:00

Sunday

11:00

-

19:00
In this boutique
Woman

,

Man

,

Accessories

,

Watches

,

Jewelry
#DGPARISIENS

The vibe of Paris told through the voices of Real People who embody the spirit and soul of the city that is home to the latest Dolce&Gabbana Boutique in 54, Avenue Montaigne. Discover the lives and peculiarities that make the City of Light so unique and personal.
NADIR

Nadir is a DJ and an event organiser who calls Paris his home. What he likes about his job is the encounters, the people, and the fact that you're free to do whatever you want. To truly enjoy the city, Nadir recommends going for a walk around the Marais, Saint-Germain, Pigalle and of course visiting the Eiffel Tower and the Champs-Élysées, although his favourite place is Les Invalides.

SANDRA

Sandra is a choreographer who moved to Paris to improve her dance skills and absorb the city. Her personal style is intensified by her creativity, while her fondest memory of the city is dancing in Bercy. For people visiting Paris for the first time, she recommends eating a baguette beneath the Eiffel Tower, listening to the famous song, "La Vie En Rose".

MAXIE

Manuela, or Maxie to her friends, is a model and is very passionate about her work. She loves spreading messages of well-being and positivity and wants to show others interested in this profession that they can be themselves. Maxie chose to live in Paris because the city offers so many amazing opportunities and because it's a city that moves. It never rests, just like her.

OREL

Orel is a cheesemaker who loves living in Paris. For him, Paris is the perfect place to explore the wonderful world of gastronomy. What he loves most about his job is the possibility to work with a natural material like milk in an urban environment. His favourite experiences in Paris have always been simply walking around the city and losing himself in the streets, while his fondest memory is a sunrise in Belleville Park after a long night partying. Visitors to the city should try any of the typical Parisian brasseries on the Grands Boulevards.

DEVI

Devi was born and grew up in Paris and is a fashion show producer. She loves meeting different designers who take her on a journey through their collections. Her favourite thing to do in Paris is going for refreshing and energising walks in the Jardin du Palais Royal. Her favourite place is the magical Opéra Garnier, and her fondest memory in Paris is riding a scooter through the streets of Montmartre with her boyfriend.

MARCO

Marco is an architect who first arrived in Paris at 18 years old, which is when he decided to stay. His favourite place is along the banks of the Seine. As an architect, Marco finds the new boutique in Avenue Montaigne truly majestic, almost like you're walking into a cathedral as the materials used are so impressive and sometimes unexpected. What makes the boutique special and unforgettable is the double-height staircase and the Sicilian secret gardens, which show the skyline of Paris and remind visitors of the splendour of the city.
About Dolce & Gabbana Parigi 54 Avenue Montaigne
Renovated in collaboration with the Rousseau&Dapelo architecture studio, the new flagship store in Avenue Montaigne, Paris, is a multi-sensory experience that begins from its façade with its eye-catching monumental portico and handmade picots in porcelain. The interior of the boutique is characterized by an intense black and an imposing chandelier, while the magnificent staircase, that pays tribute to France and Versailles, provides access to the lower level, distinguished by pierre de Bourgogne columns and embellished by niches, loggias, and a colossal Baroque 17th Century aedicula that embraces a large mirror. The experience continues outside, where levels of green terraces enrich the visitors' experience. The boutique hosts the Ready to Wear Women's and Men's Collections, Accessories, Fine Jewellery and Watches.
dolcegabbana.com